In this article, you'll be learning about what a marketing consultant is, his roles and responsibilities, and why you'll be needing to hire a professional small business marketing consultant. That's not all, we'll make sure that you get connected to the right marketing consultant, which is why we've compiled a list of tips and tricks too.
There is no doubt about the fact that all the business owners strive hard to generate more sales and leads for their business brand. This is why you'll be seeing a lot of investing time and money in running marketing campaigns too. Most entrepreneurs will also opt for hiring small business marketing consultants, but why?
The answer is quite simple, marketing basically highlights the products or services that you are trying to sell – locally or globally. Keep in mind that marketing is not only limited to social media; there are a lot of different online marketing platforms that can help you in reaching out to your prospective customers.
Who Is A Marketing Consultant?
A marketing consultant is a professional who works with businesses of different niches in order to create and execute marketing tactics. A marketing consultant has years of hands-on experience in their field, which implies that they'll be able to devise a plan for your business in the best possible way. Their plan will usually include the formation, messaging, targeting, and then delivering.
If you think that this is all that a small business marketing consultant does, then you need to rethink your statement. A marketing consultant needs to be familiar with all the campaign analytics and its monitoring. In short, they'll be working in order to meet the goals of your company. They'll be tweaking a lot of messages as per requirements.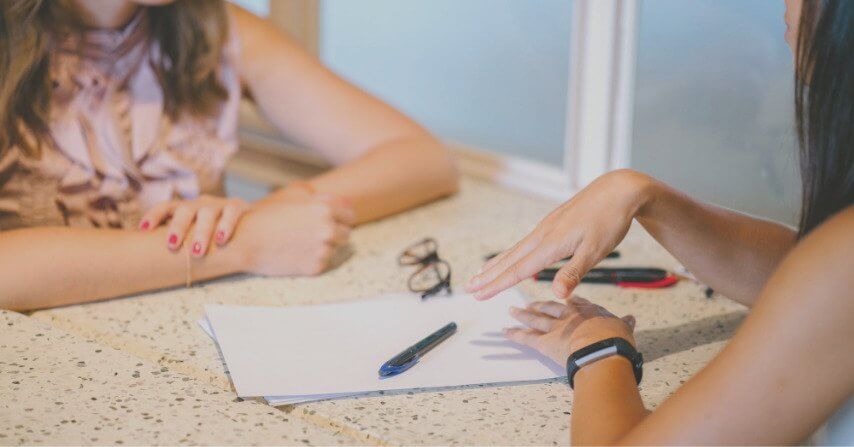 Moreover, an expert marketing consultant will be identifying the right type of audience for the product or services, determine which marketing medium will perform the best, and then create a marketing strategy that will yield the best outcomes.
So, it doesn't whether you need to get more organic traffic on your official business website, wants to leverage a high ROI, get more subscribers, or generate more leads for your brand, a marketing consultant will work hard to help you meets such goals.
What Are The Role & Responsibilities Of Marketing Consultant?
If you are planning to hire a small business marketing consultant, you need to keep in mind that they are highly skilled and knowledgeable professionals who understand all the business analytics, knows what drives the customers to a business brand, and also how to put the marketing strategies in place to improve the business goals.
A lot of people get confused between a marketing consultant and the advertisement agency. They simply assume that both do the same thing. In reality, both are different yet they get to perform complementary functions.
If you know what type of message you need to pitch for your business, you'll be hiring an advertising agency so that they can create ads. They have a team of professionals who'll help in delivering your message in the most engaging way. Whereas, a marketing consultant will strive to decide what is the best way to grab and retain the attention of the existing customers.
Moreover, a marketing consultant will also be determining how to expand the customer base. They'll first take a look at the business model of your company, use some tools, consider the potential of the market, and then develop a plan to attain the goals. A marketing consultant will keep track of the results while implementing marketing plans.
Why You Need The Help Of A Marketing Consultant?
Remember that a small business marketing consultant will not be taking your hard-earned money until or unless they actually believe that they can help you. Below are some vital reasons why you need to hire a marketing consultant.
1) When you need a real strategy?
A reliable marketing consultant will demand that you to spend time building a foundation based on tactics before he starts to propose ways to lift your organic traffic. If you fail to change the way the customers look at your business, trust us, you'll always find that your marketing techniques often fail miserably.
2)You have resource gaps
Most of the time, people who undertake the marketing project do not understand the need of outsourcing a portion of their projects. Well, you might be tech-savvy and able to set up a website, integrate plug-ins, create a header for your profile, but keep in mind that this all is not a high-quality work. Make sure to invest a little, and get the job done with perfection.
3)Fixing of conversions
A very few business owners and marketing consultants focus on getting traffic. To be honest, their top priority needs to be getting more conversions. Getting more conversions simply means that you will be getting more sales.
4)Because you can't stay focused
One of the common reasons for hiring a marketing consultant is that you cannot stay focused on every aspect of your business, so you need to hold someone else accountable for it. Since you've established your business, you'll have a hard time focusing on all the operations of your business. And staying focused is simply boring because you've never worked in such a domain.
How To A Hire A Reliable Small Business Marketing Consultant?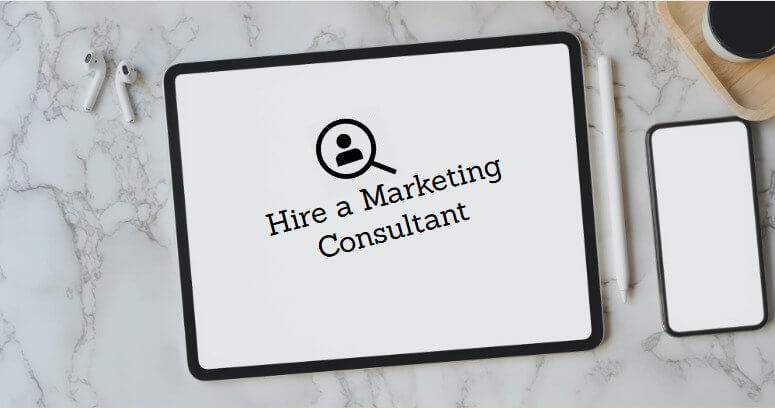 When it comes to hiring a small business marketing consultant, you need to make sure that you find and hire a highly skilled and professional marketer. It doesn't matter whether it is your first time hiring a professional, or you've done it in the past, these tips will help you in getting connected with the best ones around you.
Get Recommendations From Close Friends
Read Online Reviews
Check Their Official Website
Check Their Years Of Experience
Ask For Reference
Check Business Directories
Don't Let The Price Guide You
Do not forget to ask the marketing consultants the right questions prior to hiring them. If you do not feel comfortable with them, you should simply say no to them and find another marketing consultant.
You have another (last but not least) option to find small business marketing consultant in your area, that is to find on local business directory. Go and jump on HighFive Listings to catch professional experienced business consultants that suites your need.