Halloween is one of a kind event that can be easily turned into a fun festival with a little effort. The credit probably goes to the overall decorations and ambiance. Different people use different approaches to celebrate it differently, and that is why there are always new ideas in the market. Usually, people are drawn to fun parties. The celebration style also depends on the community and the city where you live. Bigger cities usually have more to offer for such an event. A lot of people struggle to have fun uniquely but the most popular are Halloween restaurant ideas. The following are some unique ideas to have an unforgettable evening.
Restaurant Halloween Ideas To Attract Customers:
1#. Never forget the pumpkin
Just take a simple trip around the globe and you'll know how closely the pumpkin is associated with Halloween. It is a fact that people love pumpkin carvings and various pumpkin shapes. As compared to everything else in the market the pumpkin still remains the most popular. So, integrate it into your ambiance because it can easily impress most of the restaurant visitors.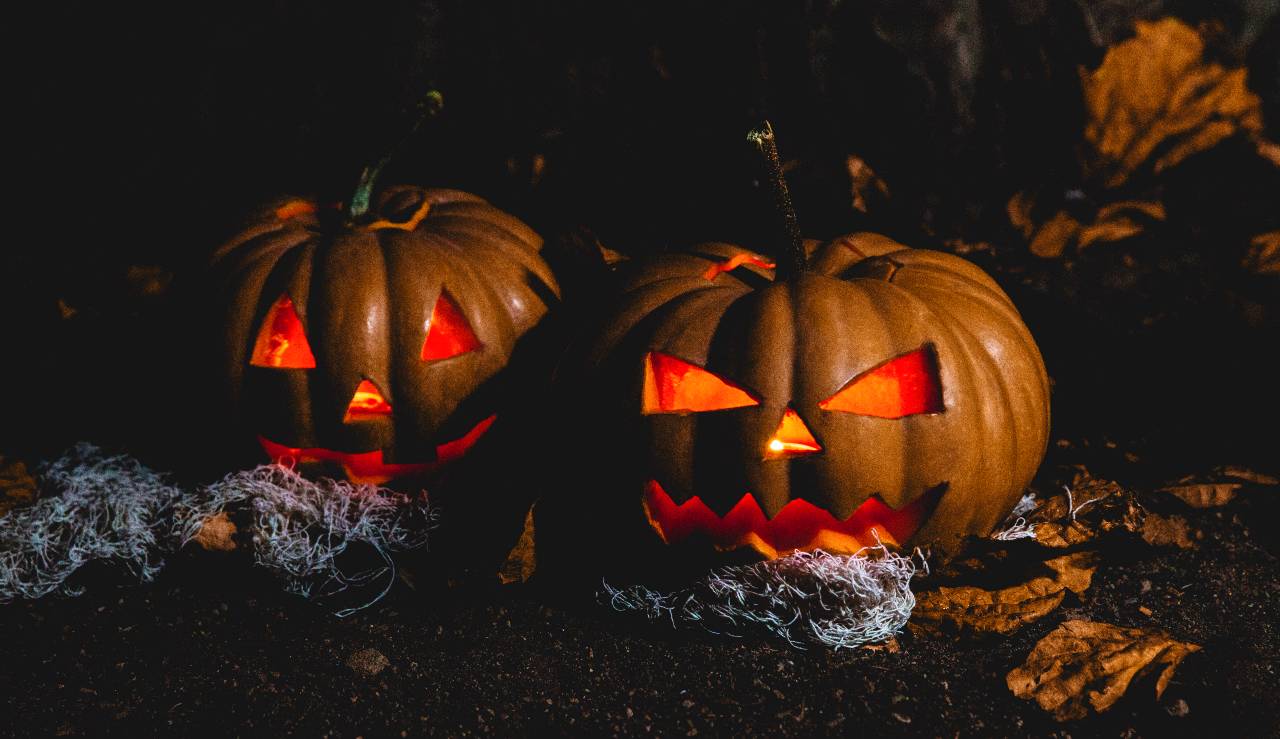 2#. Attract customers with a beverage promotion
Several people have given up the casual drinking habit, but probably people can hardly resist the beverages based Halloween marketing ideas. The customer these days spends a lot on the luxuries. So, attract the masses with a beverage promotion. You give promo but the crowd can turn it into a profit.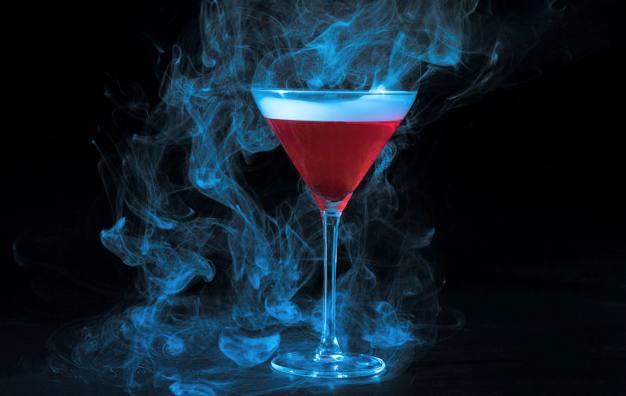 3# Introduce a special spooky-looking dish yet tempting
The third and one of the effective restaurant Halloween ideas is that to include a special dish item. See what your local loves and create a magical, spooky, and tempting dish item accordingly. This would definitely attract most of your customers. As people would be curious that how exactly does it taste.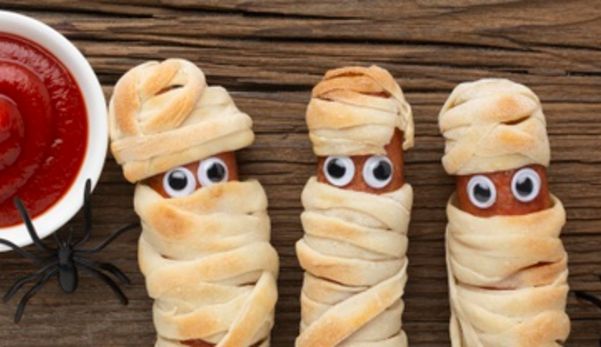 4#. Use Halloween delivery costumes
A lot of people come out to celebrate Halloween at different special events. It is a fact that the majority still celebrates it with the family at home or in a get-together. So, why not reach out to them and share happiness with those people. That's right just put a simple costume on the delivery guy and it would suffice.
5#. Draw in the customer with external decorations
Normally, Halloween promotions are one way to grab customers. However, you can do a lot more to attract the passing by customer. The occasional customer just comes to any random visually appealing restaurant. It would be a great idea to decorate the outside of the restaurant with suitable Halloween costumes and glass decorations.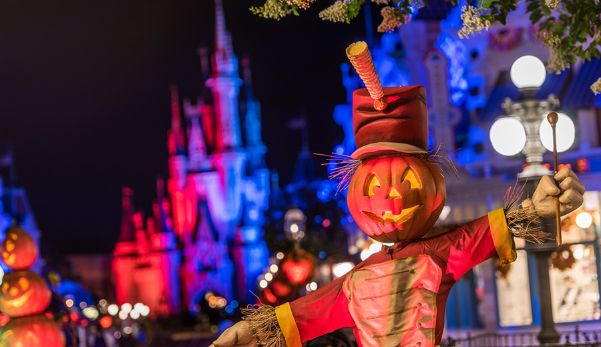 6#. Change the theme of the restaurant
The theme restaurants are quite popular these days. The restaurant even uses TV serials themes to attract fans. So, why not use the same philosophy at your restaurant and integrate an interesting Halloween theme to increase the customer's flow.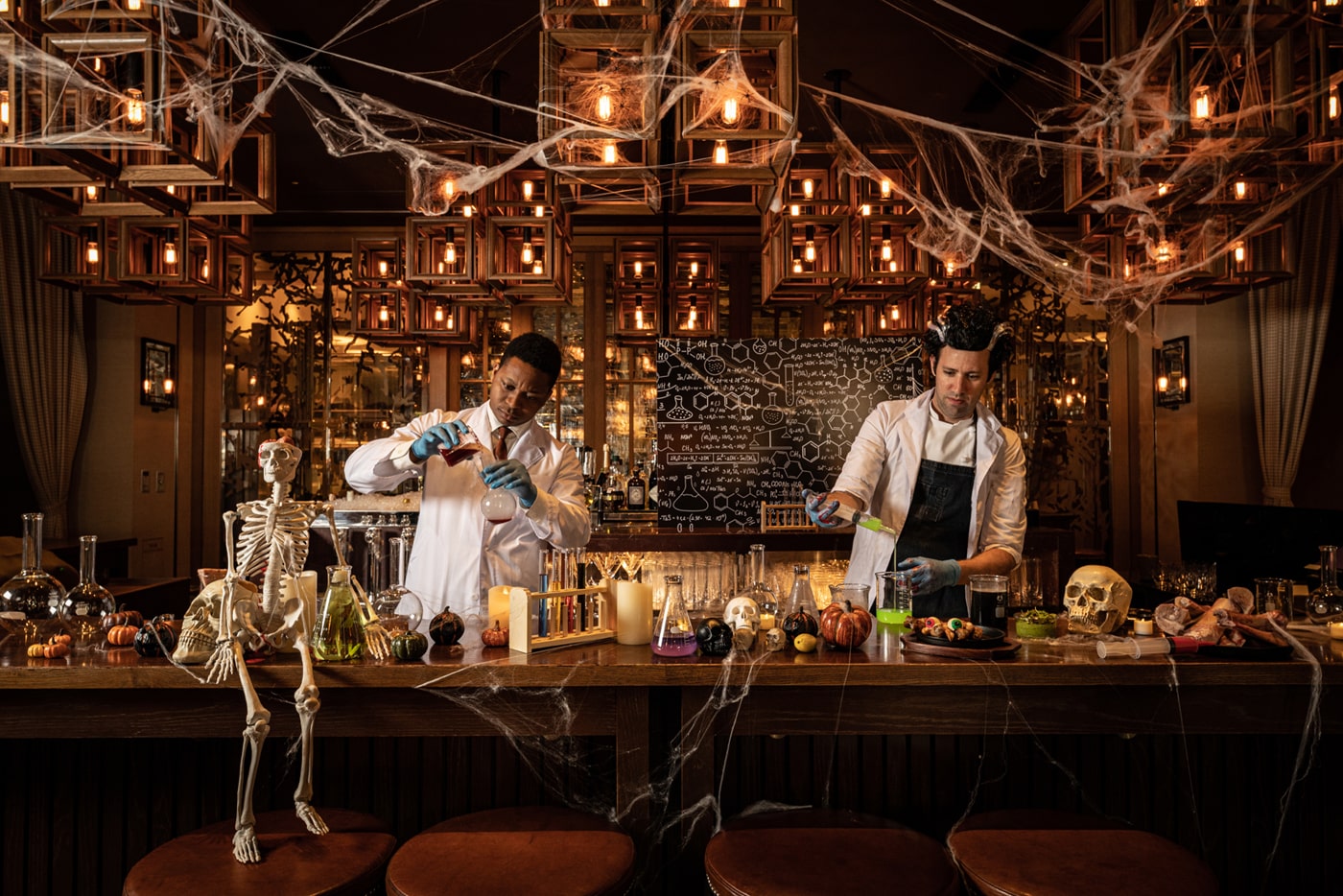 7#. Level up the spookiness with COVID-19
As they all say, "in the Rome do as the Romans do". Whether you accept or not the coronavirus has been the spookiest subject throughout the year. You can use it to your advantage to decorate with the corona theme. Although, make sure to put WHO guidelines as well to send out a positive message.
8#. Arrange various Halloween games
One is probably not short of Halloween restaurant ideas and the sky's the limit. You can do about anything you want to create a unique customer attraction. One of the similar approaches is to design simple interactive spooky games to catch more customers.
9#. Decorate with pumpkin candles
Whenever you have to prepare your restaurant for Halloween, there's no better option than pumpkin candles. There's a huge variety of pumpkin candles just lying around in the market to be chosen. Besides the candlelight ignites the spookiness. So, make sure to make use of pumpkin candles.
10#. Use spider webs for a spooky ambiance
Spider webs are another one of the wonderful Halloween marketing ideas. There is no limit to the terror that you can artificially create to gather a crowd. You may find a lot of people that get a shiver down to the spine with the name of spiders.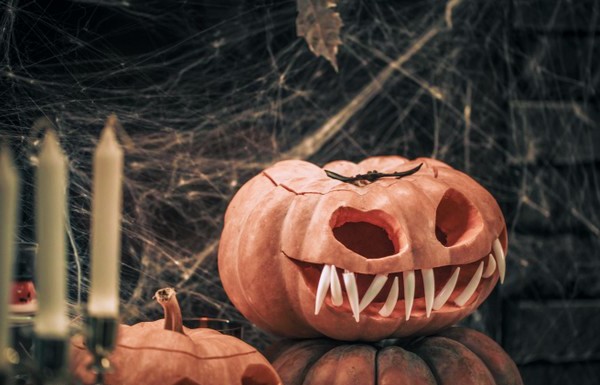 11#. Play the Halloween tracks
The decoration is not sufficient to create a real horrifying environment; you are always going to need background music to support your Halloween decorations. You still have a couple of weeks before Halloween, so make sure to get a good collection of horror tracks.
12#. The light can do wonders to enhance the spookiness
You can use Halloween promotions to attract a lot of customers but you will need suitable Halloween decorations as well. You may not know it but the light can do wonders. Because the horror is complimented with a dark and shady ambiance. So, install a few suitable lights for the occasion.
13#. Make it evenly interesting for young ones
Since it is the restaurant and most of the time the kids enforce their parents to go out. It would be a great idea to make it interesting for the young ones as well. You can use candies or some gadgets to give away. Make sure to add about them in flyers as well.
14#. Change Your Menu Cards
You can change your menu cards. Give them a Halloween theme as well. Not just the theme give your dishes some interesting and creepy names. This would interest customers to taste and experience most of your dishes.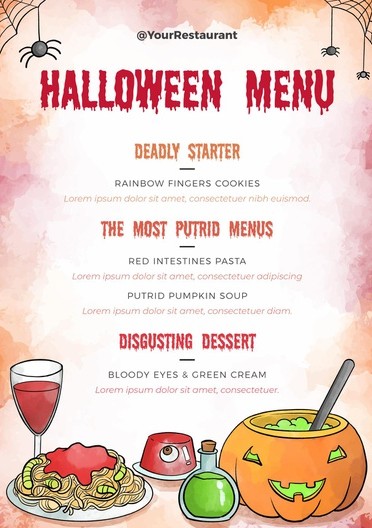 15#. Online Promotion Ideas
The easiest way to promote these days is via the internet. So, the last one from our list of restaurant Halloween ideas is online promotions.
Usually, all the restaurants have their business pages. You should put all your promotions and expected theme's details on your page so people can make early reservations.
Moreover, you can also reach different influencers of social media or trending personalities. Invite them and also ask them to promote your restaurant to their followers.
Overall Summary:
Halloween is a wonderful event, and the restaurant owners have to make sure that people have a fun time. This is the only way to retain customers for a long time. The restaurants must always stay appealing for the customers and hence the themes based on specific events, such as Halloween are very important. The exciting interior not only attracts more customers but symbolizes the restaurant brand name as well.
Hope you liked our restaurant Halloween ideas. Moreover, don't forget to list your restaurant business on HighFive Listings and for our other services please inquire us through the contact us form.